7690 Yonge St. #4
Thornhill, ON L4J 1W1
Across from Scotiabank and Tim Hortons

(905) 709-3775
Open Today Until 6:00 pm
| | |
| --- | --- |
| Monday | 10:00 am - 6:00 pm |
| Tuesday | 10:00 am - 6:00 pm |
| Wednesday | 10:00 am - 6:00 pm |
| Thursday | 10:00 am - 6:00 pm |
| Friday | 10:00 am - 6:00 pm |
| Saturday | 9:30 am - 5:30 pm |
| Sunday | 12:00 pm - 4:00 pm |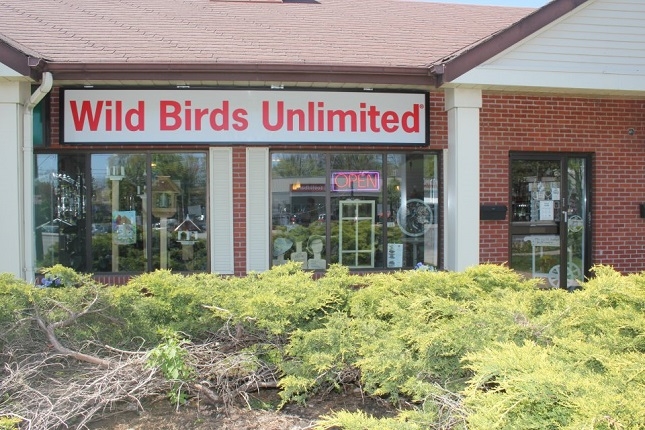 Debbie Neale Franchise Store Owner
View Our Store Site
Welcome to Wild Birds Unlimited Thornhill! Since our humble beginnings in 1993, we have transformed countless backyards into a backyard birding oasis.
From life-time guaranteed feeders to, the freshest bird food in York Region, Toronto, the GTA, and beyond, our Backyard Birdfeeding specialists have the local knowledge of birds in the area to help you have your very own backyard oasis for our feathered friends.
Our Backyard Birdfeeding specialists not only know what local birds are around but, they also know each and every single product in store. Our Birdfeeding specialists are, happy to show you how our products work, which birds are attracted to our wide variety of feeders and, which food is best for you backyard oasis.
We invite you to click on the visit our store site button above for more information about our products, store events, great birding links and more! If you have any questions our Backyard Birdfeeding specialists will happy to answer them whether you call or drop by our store.
From all of us at Wild Birds Unlimited Thornhill we look forward to seeing you soon!
Happy Birding!
---