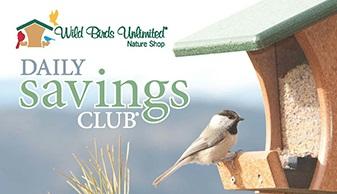 Save 15% Everyday on our Bird Food!
Regular prices aren't good enough for members of our Daily Savings Club®. They receive 15% OFF the price of the Best Bird Food in Town and, whenever our bird food goes on sale they get an additional 5% OFF the sale price!
With savings like that, you're birds will be begging you for more food. Stop by soon to ask our friendly staff about why over 800 of our loyal customers have joined our DSC program!